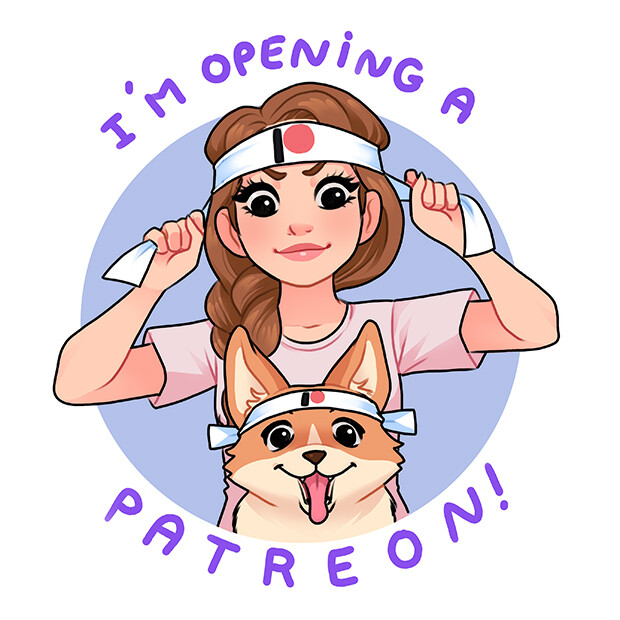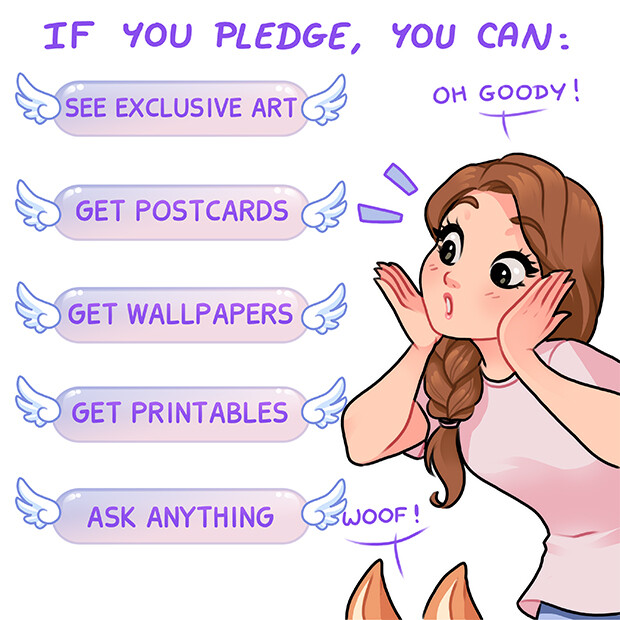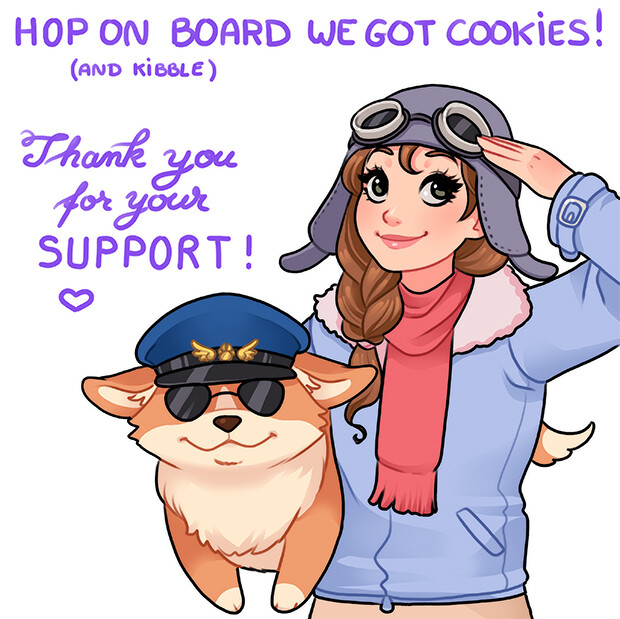 This is it ! :D I'm very excited to finally launch my Patreon page ! I hope it will grow over time thanks to your support.
https://www.patreon.com/missholly
As you know, making a decent living as an illustrator is very hard, as being a freelance worker in the art field comes with a lot of hardships and stress !
My dream is to move away from client work little by little to find stability and to be able to give life to the universe in my head, focus on all the personal artworks I want to make, and the comics I want to start.
My two goals for this Patreon are to be able to make a living with my own art, and connect with my audience better. Social media algorithms are very unforgiving, and DMs and comments are a nightmare to keep track of. I will keep posting my main art outside of Patreon, but from now on several things I used to do here will be exclusive to the Patreon feed :
- There will be an exclusive artwork for patrons every month (in the future I hope to make it two pieces per month when support gets high enough !)
- I will post my main art on Patreon in advance
- I will post my WIPs, sketches, videos, life stuff and step by steps in the Patreon feed only
- Q&As will also be exclusive to Patreon. As much as I love helping out in DMs, I receive too many and they take up too much of my time. If you want to ask any question about freelancing, life, drawing tips… hop on board ! There will be one Q&A session per month for tiers 2 and 3.
Thank you very much for the support you've been showing me so far ! I hope this will be a lovely adventure :)
If you'd like to help out but don't want to pledge, please spread the word, it helps a ton !
Thank you for your support !